Liann Brenneman, Principal
Select Contact US above for online directions to the school.
Main Office: 307-771-2450
Email: hebard@laramie1.org
413 Seymour Avenue Cheyenne, WY 82001
Principal's Page
2 months ago
Liann Brenneman Ed.D.
Principal
Buffalo Ridge/Hebard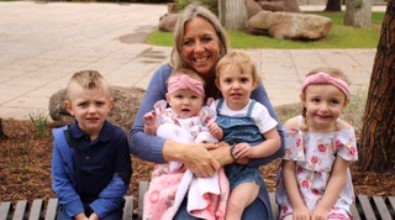 Dear Hebard Families,
I would like to welcome all of you to the 2022-2023 School Year! I am excited about our new year. Here at Hebard we have been working hard to plan for an exciting enjoyable year of learning. We are all very excited to be back in school and to work with our amazing students.
I wanted to highlight a couple of exciting things here at Hebard. We are excited to begin the work on the new district Strategic Plan. We will continue our work with Wit and Wisdom in all classes. The program will allow us to focus on all aspects of literacy to include reading, writing, speaking, and listening. We will continue to celebrate behavior with our Huskey tickets. We look forward to school-wide celebrations soon. Our motto is Together our pack will go the distance!! We live this every day and love the opportunities we have to grow as a pack. Please take a moment to ask your student what this motto means to them.
As always please feel free to reach out our Hebard staff with concerns or complements.
Liann Brenneman Principal

Parents/Guardians-one site to make payments on lunch accounts & fill out Free and Reduced meal applications.
Hebard being recognized at SHS football game
Sorry, but there was nothing found. Please try different filters.